Tag: Google Play
by Ajay Gokhale on Dec.04, 2020, under 3D Models, Argentina, Australia, Brazil, California, Denmark, England, Germany, Google Earth News, Google Earth Tips, Google Sky, Google maps, Hawaii, Indonesia, Ireland, Italy, Japan, Kenya, Mexico, Natural Landmarks, Netherlands, Sightseeing, Street Views, USA
With the holidays around the corner, we're sharing six new Google features for Android—a few more ways your phone gets more helpful over time, even outside of major OS updates. Whether you're texting holiday greetings to loved ones or winding down with a book, here's how Android can help.
1. Mix up more of your favorite emoji
With Emoji Kitchen on Gboard, people have mixed their favorite emoji into customized stickers over 3 billion times since it was released earlier this year. With this latest update, Emoji Kitchen is going from hundreds of unique design combinations to over 14,000. Each mix makes it easier for you to express yourself with a little extra flair. Now you can simply tap two emoji to quickly see suggested combinations, or double tap on one emoji to reveal some more intense emotions. 
Already available on Gboard beta, the new version of Emoji Kitchen will be available on Android 6.0 and above over the coming weeks. Download Gboard on Google Play to enjoy the new emoji kitchen stickers this holiday season. ❄️️⛄️
2. Enjoy more stories as audiobooks
The holiday season is the perfect time to wind down and catch up on some books, and audiobooks make it even more convenient to immerse yourself in a story. But not all books, like the one written by your favorite indie author, are converted into an audiobook. Now Google Play, working with publishers in the U.S. and the UK, will use auto-generated narrators so books without audio versions can be narrated—meaning you'll have more audio titles to choose from on Play Store. The publisher tool to create auto-narrated audiobooks is currently in beta, but it will roll out to all publishers in early 2021.
3. Use Voice Access to navigate your device 
Built with people with motor disabilities in mind, Voice Access lets you control your phone using your voice. Now using machine learning technology, you can add labels to the screens of your Android apps to help you work within them with your voice. For example, you can say "open Photos", "tap Search", "tap Your Map" to see a map of all your photos. This makes navigation convenient and hands-free, using just your voice. Previously rolled out on Android 11, this new version of Voice Access is now available globally on all devices running Android 6.0 and above. You can download Voice Access on Google Play and try the new version out by joining the Beta today.
4. Get around with the Go Tab
With the new Go Tab in Google Maps, you can more easily navigate to frequently-visited places with just one tap. Pin your favorite driving destinations like school or a grocery store to quickly see directions, live traffic trends, disruptions on your route, and an accurate ETA—all without typing the place's address. If you take public transit, you can pin specific routes, which will let you see accurate departure and arrival times, alerts from your local transit agency, and an up-to-date ETA right from the Go Tab. You can even pin multiple routes (including a driving route and a transit route) to the same destination to see which one will get you there most efficiently. The Go Tab starts rolling out on Android and iOS in the coming weeks. 
Be sure to check out other helpful Google Maps features on Android, like live transit crowdedness and Assistant driving mode to help you navigate and get things done this holiday season.
5. Android Auto expands to more countries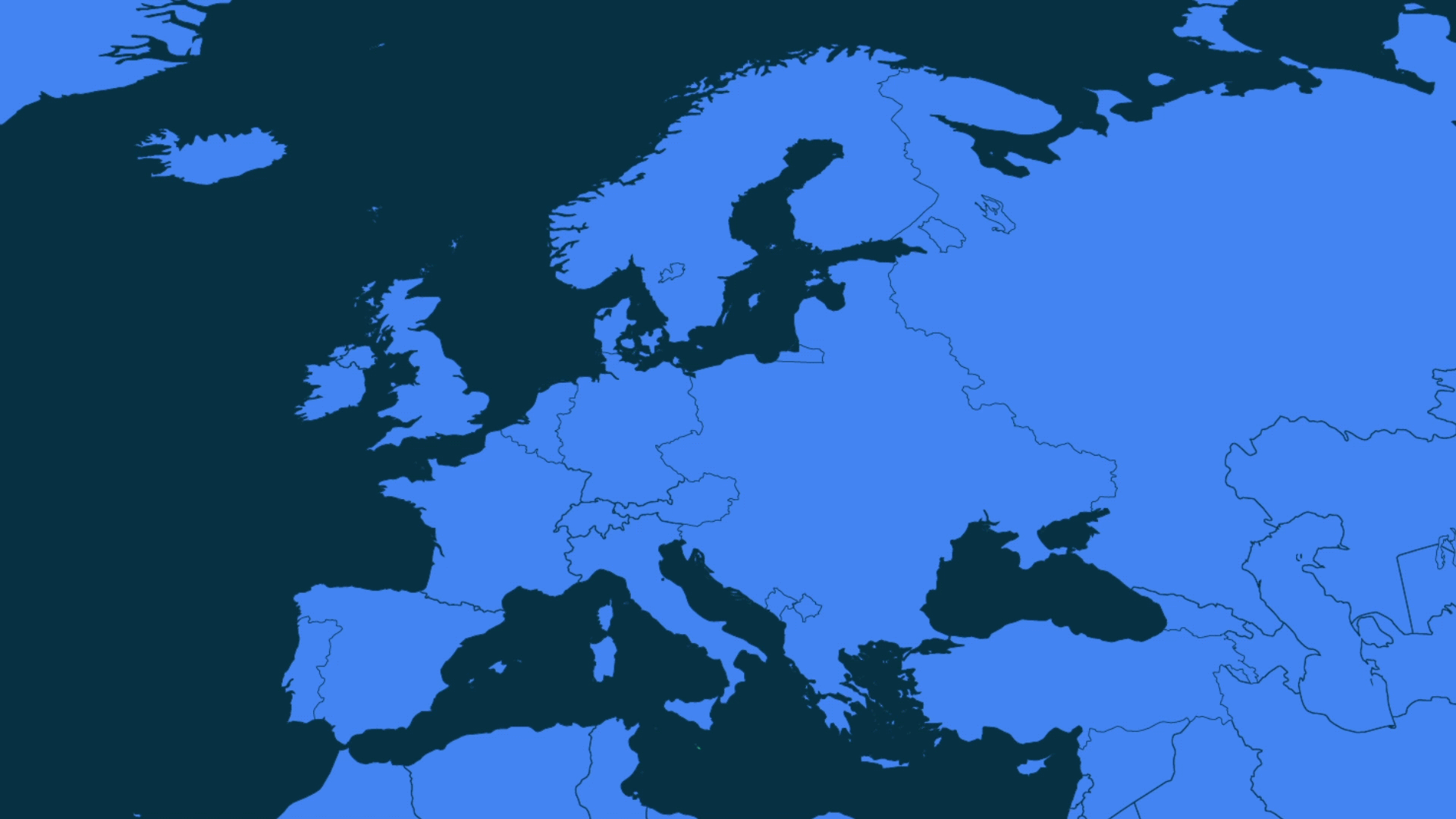 Over the next few months, Android Auto will be expanding to new countries, bringing your favorite apps and services from your phone onto your car display. With Android Auto, you can talk to Google to play music, send messages, get directions, and more, so you can keep your eyes on the road and your hands on the wheel. With phones running Android 10 and above, all you need to do to get started is plug your Android phone into a compatible car. For Android 9 and earlier phones, you can download the app.

6. Share your favorite apps with Nearby Share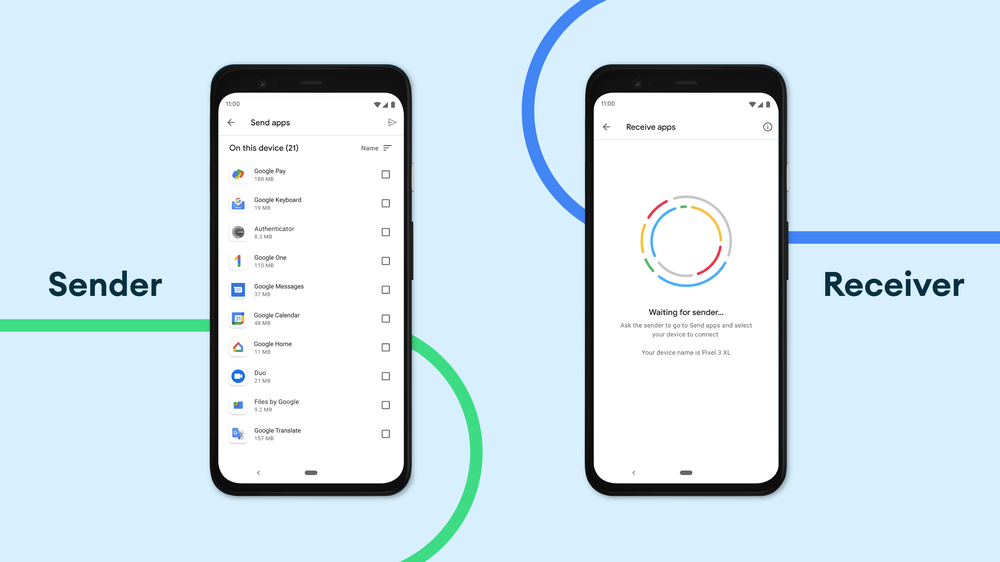 An upcoming update to Nearby Share will let you share apps from Google Play with the people around you with an Android phone, even if you don't have a cell or Wi-Fi connection. Simply open Google Play, go to the "Share Apps" menu in "My Apps & Games," select the apps you want to share, and let your friend accept the incoming apps. This update will roll out in the coming weeks.
Comments Off
:Accessibility, android, Google Play, maps
more...
by William Floyd on Jun.04, 2019, under 3D Models, Argentina, Australia, Brazil, California, Denmark, England, Germany, Google Earth News, Google Earth Tips, Google Sky, Google maps, Hawaii, Indonesia, Ireland, Italy, Japan, Kenya, Mexico, Natural Landmarks, Netherlands, Sightseeing, Street Views, USA
Many people have shaped my life—my parents who brought me into the world; Miss Moran, my fifth grade teacher, who pushed me to be a better student; my late mentor Bill McCarthy who helped guide my career early in my professional life. But perhaps the most meaningful people in my life are my husband, whom I have been with for nearly 30 years, and my son, who gives me more joy (and a fair amount of frustration) than I could have ever imagined. For them, I owe thanks in large part to a valiant handful of New Yorkers whom I've never met. Their act of defiance ultimately enabled me to live, love and be who I am.
It was early in the morning on Saturday, June 28, 1969, when the police raided the Stonewall Inn on Christopher Street, one of the few places at the time where LGBTQ people could gather openly. New Yorkers fought back. This altercation, known as the Stonewall Riots, led to angry protests that lasted for days and sparked the modern fight for LGBTQ rights around the world.
In 2016, President Obama designated Christopher Park, the small triangle of green that sits in front of the Stonewall Inn, as the first national monument dedicated to telling the story of this community's struggle. The Stonewall National Monument serves as a reminder of the continuing fight for civil and human rights.
This year marks the 50th anniversary of Stonewall. To recognize this pivotal moment in history, the LGBT Community Center of New York City (The Center) spearheaded the creation of Stonewall Forever, an interactive "living monument" to 50 years of Pride. Google provided support in the form of a $1.5 million grant from Google.org, and volunteers from Google Creative Lab helped bring the experience to life.
Stonewall Forever connects diverse voices from the Stonewall era to the millions of voices in today's LGBTQ community. The monument is made up of countless colorful pieces that contain digitized historical artifacts, oral histories capturing the early days of the movement, interviews with new voices of LGBTQ equality, and photos and messages added by people around the world.
Anyone can visit Stonewall Forever on the web, and through an augmented reality app that allows you to experience the Stonewall National Monument in New York's Christopher Park. Explore the past, present and future of Pride and then add your own piece to the ever-growing monument. You can dive deeper by watching a short documentary, directed by Ro Haber, featuring an inclusive array of activists, from across generations, each giving their own interpretation of the Stonewall legacy.
Beyond our support of Stonewall Forever, we're launching Pride Forever, a campaign honoring the past, present, and future of the LGBTQ+ community. This theme is rooted in sharing the past 50 years of global LGBTQ+ history with our users. Today's interactive Google Doodle celebrates 50 years of Pride by taking us through its evolution over the decades, with animated illustrations by Doodler Nate Swinehart.  
Google Arts & Culture is also preserving even more archives and stories from LGBTQ history, in partnership with The Center,GLBT Historical Society of San Francisco, the National Park Service's Stonewall Monument, and Cyark. The collection includes never-before-seen photos and videos, 3D models of the Stonewall monuments, and a virtual walking tour of LGBTQ sites in the Village.

Here are a few other ways we're helping people celebrate Pride.
Like past years, we'll identify major Pride parade routes on Google Maps.
Later this month, check out Google Play for apps, movies, books, and audiobooks to help the LGBTQ+ community share stories and also learn more about the history of LGBTQ+ rights.
And through Google My Business, business owners can mark their businesses as "LGBTQ-friendly" and as a "Transgender Safe Space" on their Google listing to let customers know they're always welcome. As of today, more than 190,000 businesses have enabled these attributes on their business listing.
Today, Stonewall lives on in images, histories and monuments—old and new. It also lives on in the LGBTQ community and its supporters. The past paves the way for the future, and Stonewall Forever reminds us that alone we're strong, but together we're unstoppable. Pride is forever.
Comments Off
:Diversity and Inclusion, Google Play, Google.org, maps
more...